Bourbon Street Hotel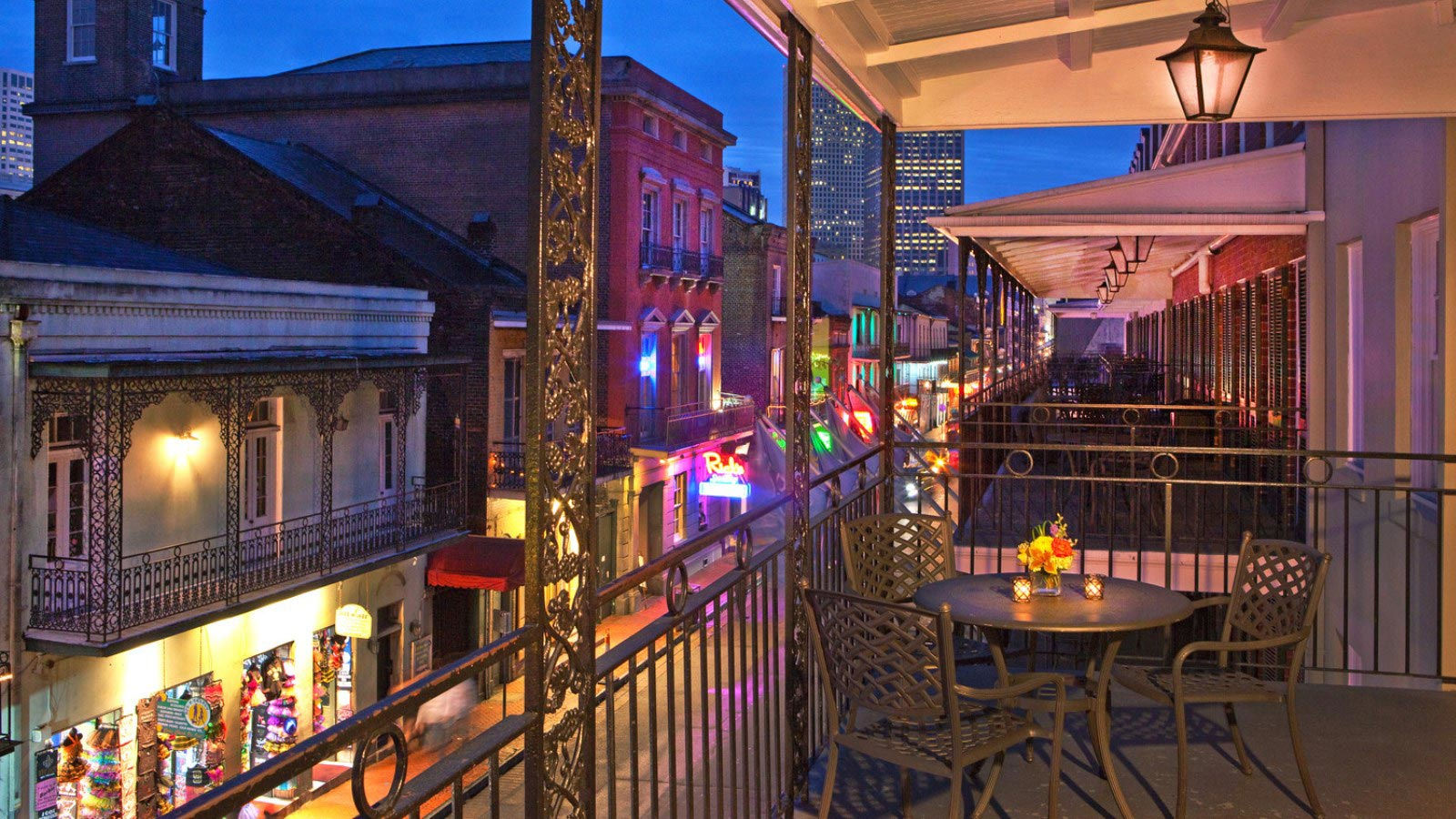 Our Bourbon Street hotel is perfectly located at the intersection of Bourbon and Toulouse Streets, right in the heart of the French Quarter. Walk right outside our doors and find yourself in the middle of the rich history of New Orleans. From Canal Street to Esplanade Avenue, Bourbon Street comes alive.

One of the most popular times to visit Bourbon Street is during festival season. Join us in the celebration of Mardi Gras, which brings in hundreds of thousands of people each year.


Bourbon Street is also a great place to find authentic food, jazz music, and a little Voo Doo. Enjoy world famous restaurants, fabulous hotels such as our Bourbon Street hotel with beautiful balconies overlooking the street, jazz clubs, and more. Just a few blocks away you can relish in the delicious coffee and beignets at Café du Monde. Once you're ready to turn in for the night head back to our French Quarter New Orleans guest rooms.
Visit Bourbon Street and Save
Escape to the magical world of the French Quarter this season for a much-needed vacation. Explore everything New Orleans has to offer, from Bourbon Street to Canal Street. Plus, enjoy great amenities, including:
Fast & free WiFi throughout the hotel
Best Brews® local craft beer
On-site restaurant & room service
Free bottled water and coffee, in room
24/7 fitness center
Book online, or call 866-716-8133
and ask for our best available rates.